The United States has a rich tradition as a horse nation that is highly diverse and broad-based in all regions of the country. This diversity combines breeding, training, racing, and farm and ranch work with recreational riding and showing.
With a horse population of more than 6.9 million head, the genetic diversity offered by the U.S. horse-breeding industry is unparalleled by any other country. The offspring of horses bred in the United States can be seen worldwide on ranches and race tracks and in show arenas around the world. These horses excel in ranch work, racing, dressage, jumping, and English and Western events.
Equine Genetics Member Directory
Each Breed Offers Unique Characteristics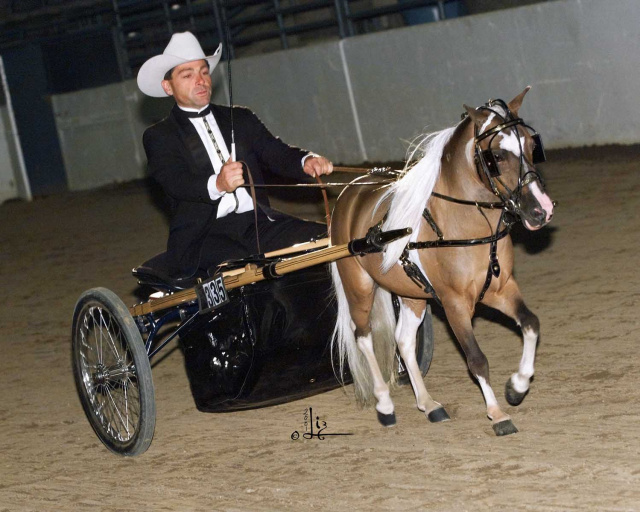 American Miniature Horse
The American Miniature Horse is known as the "image of a large horse in a small package." All horses registered by the American Miniature Horse Association are under 34 inches (86 cm) and carry an extended pedigree verified by DNA parentage qualification. American Miniature Horses can have a variety of coat colors as well as broken patterns. Although never ridden in equestrian events, they are shown in-hand as well as in performance driving classes.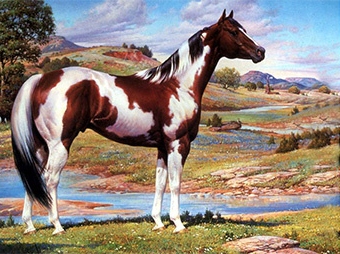 American Paint Horse
The American Paint Horse is a versatile, stock-type breed with a pedigree requirement and a color preference. Paints are required to have APHA-, AQHA- or Jockey Club-registered parents and are classified as Regular Registry or Solid Paint-Bred based on their qualifying white markings or other considerations like genetics. Paints excel in a variety of disciplines.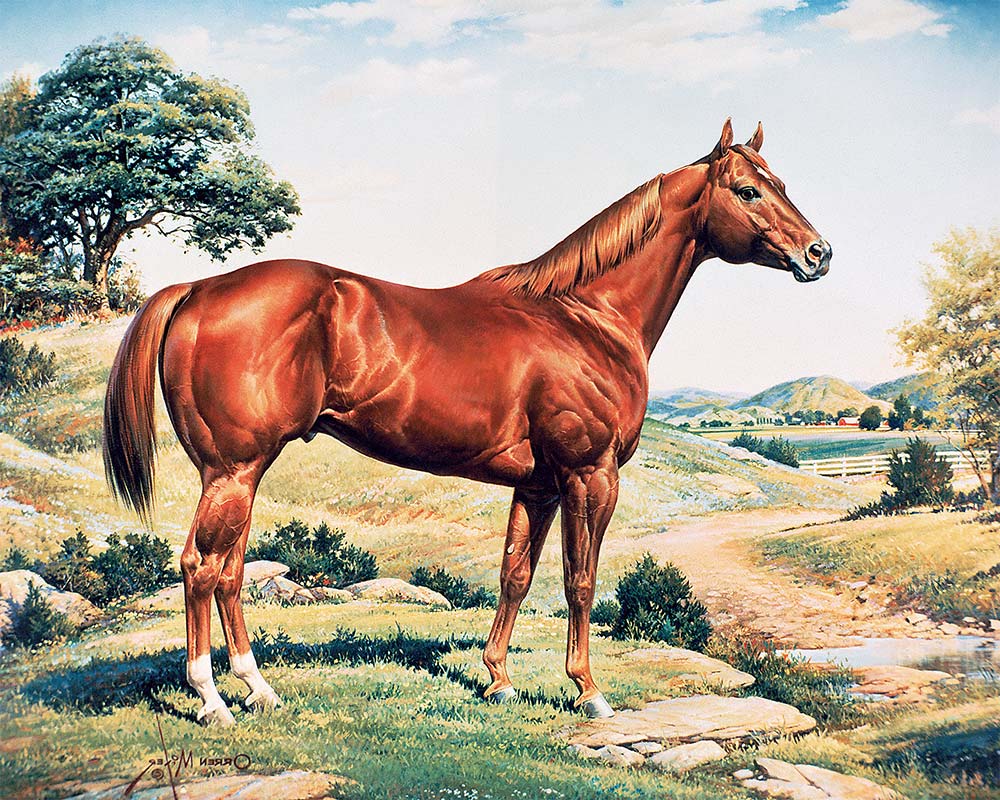 American Quarter Horse
The American Quarter Horse has established a bold reputation as the most versatile equine breed. They excel in cattle and ranch work, thrive in the show pen in any discipline, and shine on the racetrack. The American Quarter Horse is one of the most popular breeds globally because it can meet any task and thrive in any environment.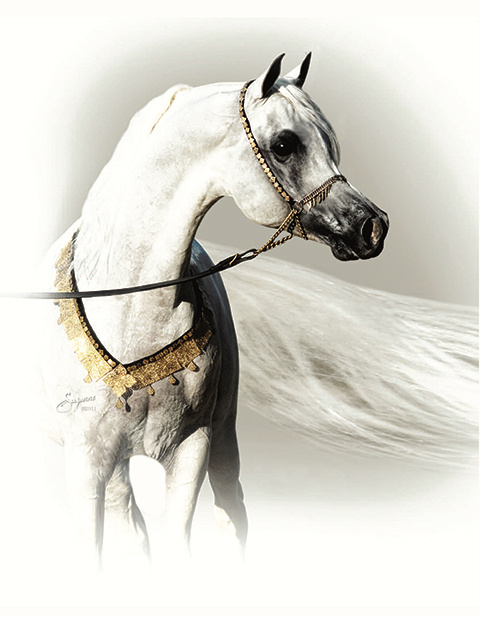 Arabian
Today's purebred Arabian is virtually the same as that ridden in ancient Arabia. Their most identifiable characteristics are a finely chiseled head, dished face, long arching neck, and high tail carriage. Arabians display their athletic talents in a variety of disciplines from English to Western and are the undisputed champion of endurance events.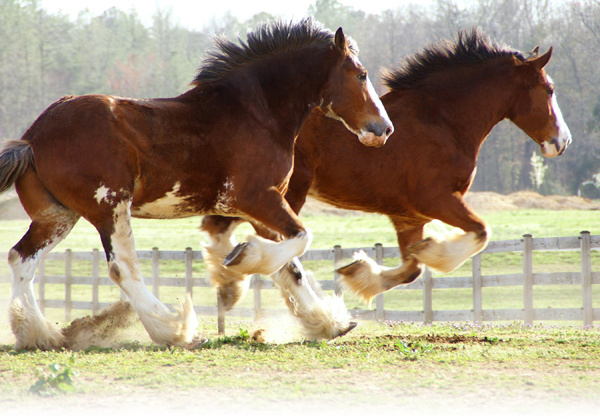 Clydesdale
Clydesdales are a breed of heavy horses that originated from Scottish farm horses over 200 years ago. They can grow to over 6 feet (1.8 meters) at the withers and weigh between 1,600 and 2,400 pounds (725 to 1,090 kg). Although known primarily as a draft horse, Clydesdales are easy to train for both shown and trail riding.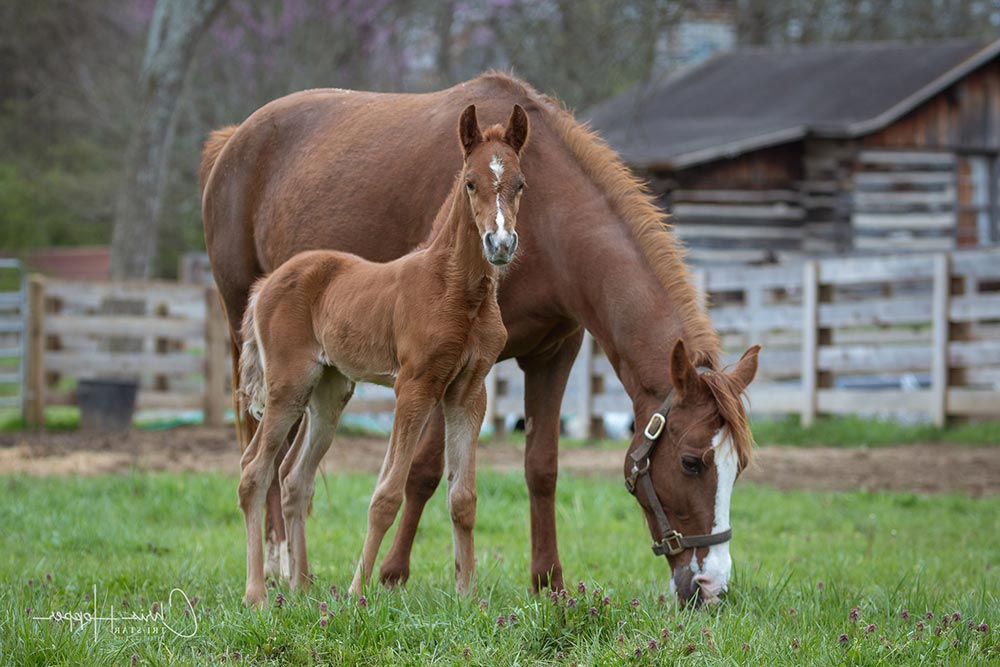 Tennessee Walking Horse
Initially the Tennessee Walking Horse was used to cover miles and miles of ground or plow all day and then show Friday night among neighbors from near and far — truly the family event and family horse. These horses became those of ladies and gentlemen worldwide desiring calm disposition, dependability, and a smooth ground-covering gait.
Thoroughbred
The United States is the biggest producer of Thoroughbred racehorses in the world. All Thoroughbreds trace their lineage to 3 stallions imported from the Middle East to England in the 17th–18th centuries; the breed is strictly controlled by The Jockey Club. Today Thoroughbred racing exists in 69 countries, and U.S. horses are foundation sires around the world with high performance on the track, in the breeding shed, and in the sales ring.